We support our customers with logistical solutions by Sea, Air, Land, Rail, or Intermodal. 
We have stock on the ground in Europe and will have in US shortly.
Sea Freight
Air Freight
Land Transport
Rail Transport
Intermodal
Sea Freight
With a worldwide network, local offices, and seamless connections, our logistical partner (Transportdeal AB) can deliver a comprehensive service for ocean freight across the globe. Whether it's a single carton to South Asia or a full container to North America, we work to provide the fast, cost-effective solutions you need without any hassle or delays.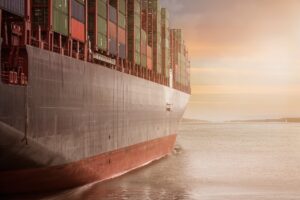 From a variety of goods and sectors to door-to-door and door-to-port services, our sea freight solutions are truly flexible. Working with a vast network of partners, we can ensure your ocean freight is delivered on time and on budget. That includes on-the-ground knowledge wherever you need it and a seamless connection with our other logistics services.
Sea Freight – International service
Traditional Sea Freight.
Intermodal shipping (Sea + Truck).
Reliable, friendly and competent help that is always available.
Multiple price ranges depending on your needs and demands.
We take care of all the administration and contacts locally in the country of departure.
Let us worry about space, price negotiations.
Air Freight
Land Transport
Rail Transport
Intermodal